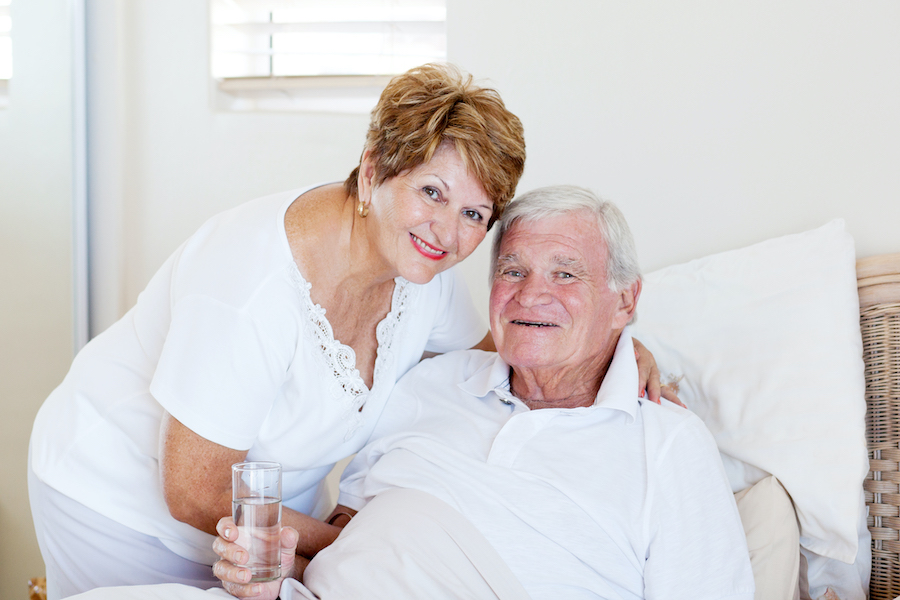 "When he goes in," is a phrase we hear daily. It makes the hair on the nape of my neck twitch. Mainly because the assumptions behind the phrase are faulty and way, way out of date.
First, if no long-term care insurance (LTCI), she will be the hands-on caregiver. He's not going anywhere.
Second, according to a recent study by the American Association of Long-Term Care Insurance (AALTCI), more than 70% of new LTCI claims begin with home care. And the majority of claims end at home. With insurance, she will manage paid care with the help of a care coordinator provided by the insurer in most cases. He's not going anywhere.
Third, she will most likely outlive him. He's gone. She is more likely to be the one that moves to an assisted living community if care is needed and maintaining the home is too burdensome.
"People mistakenly associate long-term care insurance exclusively with nursing home care," explains Jesse Slome, executive director of the AALTCI. "When care is needed, people prefer to remain in the familiar surroundings and comfort of their own home. Long-term care insurance can cover costs associated with care services provided at home."
Claims paid increase, sales decrease
According to the AALTCI study, in 2019 the nation's long-term care insurance companies paid $11 billion in benefits to some 310,000 individuals. Although sales of traditional LTCI policies have declined in recent years, claims paid have increased 35% from $8.1 billion paid in 2015.
In 2019, fewer than one in 10 new claims began with care provided in a nursing home according to the AALTCI study. The balance, around 18%, commenced with care in an assisted living setting.
Seven million Americans currently have long-term care insurance protection according to AALTCI. That's about 10% of Americans age 50 and older. Why so few? The risk is high and the cost can be catastrophic. The fundamental reasons to have insurance protection.