In 1992 I was living in Iowa and received a phone call from my dad. I still remember his exact words.
He told me that he and my mom had made a significant investment in my financial future that morning and he was calling to tell me about it.
As you can imagine he had my full attention and I'll admit that I wondered how many zeros were on the check. He then proceeded to tell me that they had just bought long-term care insurance policies.
At that time I'd never heard of long-term care insurance. As he started to explain the benefits of the policy I began to wonder if dad had lost it and might need supervision.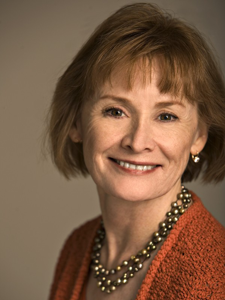 Ten years later I started my own insurance agency focusing exclusively on long-term care expense planning. Long-term care insurance has been a significant risk management strategy for our family.
I've worked in a lot of industries – transportation, publishing, financial services, insurance, healthcare. I've lived in a lot of states – California, Utah, Washington, Massachusetts, Iowa, Arizona – some several times.
I've just moved for the last time. Really! After this move I'm never packing another box. I now reside in the small very western Arizona Town of Cave Creek. Population 5015 except on the weekends when it swells to twice that. Lots going on here all the time. It's beautiful Sonoran desert with no benign flora. Everything is prickly.
I'm in Arizona to stay. I'm in insurance to stay.
Why? I dislike cold weather. And I think long-term care expense planning is the most important work I've ever done.
I am my mother's child, a collector of fine china. She had twelve sets. I've pared down to eight having given a couple away during the move. But I've got plenty of room for more!
I'm looking forward to starting a new organic garden and hope I can shield it from the critters – bobcats, javelina, rabbits and hawks. Bugs, scorpions and rattlers, too.
Helping me with critter control was Michael. He asked me to marry him with 400 stiches in his head and a couple of limbs in plaster casts. He'd crashed his motorcycle that morning and spent eight hours in emergency.
We were married in Hong Kong a few months later. You might say he was hard-headed which is why we enjoyed 38 years together before he died suddenly of a heart attack.
Along with serving as president and chair of the Financial Planning Association of Greater Phoenix, I also hosted a radio program, Planning Past 50 … It's more than just your money!
I work with hundreds of financial advisors throughout the country, who like me, are concerned about long-term care and the financial, emotional, physical and psychological impact it has on clients and their families.